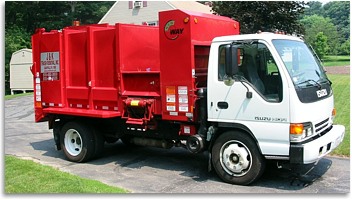 We offer residential collection service in the Newtown Square and Edgemont areas of South-Eastern Pennsylvania. With our competitive prices, prompt and courteous service, choosing J&K as your collection service is a win-win situation.
We offer a curbside collection service as well as a residential walk-in service. With our small collection truck, let us come up your driveway to collect your trash. We also offer toter's for your purchase.
Click here to find out items we can not dispose of
Please call us today at 610.816.6347 or fill out the form on the right for your free estimate.